Conclusion: 1. "seems to be" > "is" 2. Ready, fire, aim > ready, aim, fire
Unofficinalis
Sitting in the bathroom at work, taking an unauthorized but critical break and here it all comes pouring out (metaphorically of course I wouldn't write about such taboos on tumblr). Inadequacy inadequacy inadequacy - word of the previous night/day. Learning more and more that nothing is real, no past no future - just now, but I'm using too many words to transform the now INTO...
I miss astral projecting. It seems as though getting deeper into practices of yoga, meditation, etc put that "ability" to a halt. It hasn't occurred in over a year, now. Even with the lucid dreaming sleep mask, it just doesn't happen.
Floating in mental fog
Has anyone experienced brain fog? I was blown away when I found that the vast majority of people go their entire lives WITHOUT experiencing this goofy phenomena. It primarily occurs for myself whenever I don't get adequate sleep or endure excessive stress. I'm sure the brain fog experience differs for everyone - my main symptoms are lack of verbal recall, difficulty concentrating, and...
Question for followers:
1. Does anyone have experience with Osho's Dynamic/other active meditations? 2. When growing kombucha, do you prefer using raw cane sugar or refined sugar? Thank you, psychonauts and kombucha brewers
At my parent's home right now, and I don't feel welcomed by anyone. Even the dogs don't seem to miss me much. Although, Cocoa the Socially Inept kitten will not let me leave. I'm happy with my decision of leaving. I'm not the least bit content, but having peace of mind should help me develop that everlasting smirk on my face which I have longed for all of this time. ...
1 tag
Backward I see in my own days where I sweated Through fog with linguist and contenders I have no mockings or arguments- I witness and wait.  -Walt Whitman
Akron/Family will be in Denton on Saturday then San Antonio on Sunday oh my god then Dallas & Austin in early May oh my god I will go to 2/4 of these shows, I commit to it
1 tag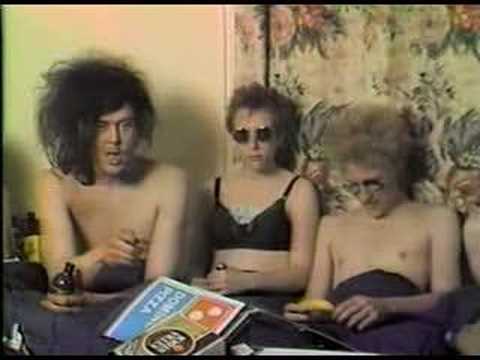 post of bullets relevant to recent happenings
had the most incredible weekend at Head for the HIlls festival in the hill country will be volunteering at Om Vibrations Music & Yoga Festival ate 4 servings of a gluten free macaroni and nutritional yeast today spaghetti squash and forbidden rice too signing the contract to finalize my apartment rental tomorrow getting further into the second book of Jed McKenna's "spiritual...
just about done reading the "best" book that I have ever read debating between using my last free weekend until the summer to go to the Texas Yoga Conference or Head for the Hills, a music festival/yoga workshop in Kerville, TX will be moved out on the first weekend in March auto-pilot has been turned off the last few days after managing to hit my father's car…such a...
bliss, void, form, awareness, appearance, brilliance, emptiness, clarity
I don't normally post about these things (or anything at all lately), but it's driving me insane. After about 1.5 hours of undoing eyes & face work/you mantram meditation, I had this image of a blue bathtub come into my mind. It stayed for a while, and I thought nothing of it. I passed it on as a byproduct of my usual ADHD monkey mind. After I was finished, I spent a bit of time...
Looking for a penpal
I like yoga esoteric studies naturopathic medicine holistic systems Grateful Dead ska music being an elitist in the grocery store by purchasing strictly organic/non-gmo books puppies obscure films things that grow in soil psychedelic drug therapy/studies occult/magick if you like 0-13 of these things, we probably would be wonderful penpals. Send me a message and lets begin getting...
2 tags
Goin' down the road feelin' bad
I want a typewriter a louder voice a clear head a quiet apartment to be embraced to go to a ska concert to be free of pain to be free of desire
Apparently my appearance and presence is enough to make someone think that I have enough credibility to own an entire small business. Cool!
Late Night Write
I haven't posted in here in quite a long time. In fact, I don't even find myself scrolling through Tumblr that often anymore. This is due to my consistent schedule of doing…stuff. It is also by choice, though. I'd more than often find myself scrolling through my dashboard, not taking time to admire every post, but rather continuously scrolling as if there was a treasure at...
Come, let's drive around Houston obnoxiously blasting Transmissions from the Satellite Heart in its entirety
Authentic Relating Games Night or Why I Told a...
Approximately a month ago, after a quite necessary sensory deprivation float, I was talking with the owner of the tanks. She told me of a gathering called "Games Night" which she went to with her son. All she explained was that the games entailed true communication between one another, and edgy occurrences which takes you out of your comfort zone. Having dealt with severe social...
I want to see the thing in itself I don't want to think no more I want to see the thing in itself I don't want to think no more I want to see the thing in itself I don't want to think no more I want to see the thing in itself I don't want to think no more
I can't just not post about it. A bit over an hour ago, I dropped 15 drops of lavender on the diffuser, put on a podcast and iTunes Visualizations, and layed down to listen. Within 20 minutes, my focus is drifting in and out the podcast to hypnagogic imagery, and eventually noises. I eventually became fully enveloped in a dream, until outside sounds woke me up. This proceeded 2 or 3 more...
I was strutting down the street of a residential area holding a balloon which was playing a loop of the chorus of Sugar Ray's "I Just Want to Fly" while trying to sing the lyrics correctly with two friends accompanying me. The dreams I have.
Watch
Flatland: A Romance of Many Dimensions
Float #6
September 2nd, 2012 12:00 pm This float was nothing in comparison to the previous one. My thoughts didn't clear, and I never gained a complete focus and stillness. It was still relaxing and well worth the money, though. I'm going to blame the lack of transcendence on: The ecstatic excitement of getting to achieve this feeling again, getting analytical about everything I was...
First day of school: exhausting. First good deed of the week: promising. First Reiki massage/energy work session: rejuvenating. First time in months hearing the voice of someone very dear to me: tear jerking. By the words of Jeff: "…today sure feels like a Tuesday."
4 tags
Listen
2 tags
August 25th, 2012 6:00 PM I stepped into a...
"Your body is the church where Nature asks to be reverenced."
– Marquis De Sade
After the imaginary glue hardens...
Yesterday, for the first time in months, I spontaneously did waking hypnosis to a friend of mine. I always wonder what it would be like for somebody to cause your hand to stick to a table. The reactions I get are usually a combination of nervous laughter and confusion. Personally, I would be quite terrified if someone took away my ability to bend the arm. Of course, the point of the hypnotic...
1 tag
1 tag
Decoding the J-u-s-t-i-n
Name: Justin Occupation: Jack-of-all-trades at a family owned nutrition center/organic market Belief System(s): Was raised Jewish, now I have no absolute beliefs. Music: Ween, Flaming Lips, Animal Collective, Akron/Family, Grateful Dead, Shpongle, of Montreal, Bibio, Aggrolites, Skankin' Pickle, Daniel Johnston, Neutral Milk Hotel, Easy Star All Stars, Emancipator, Frank Zappa, Gogol...